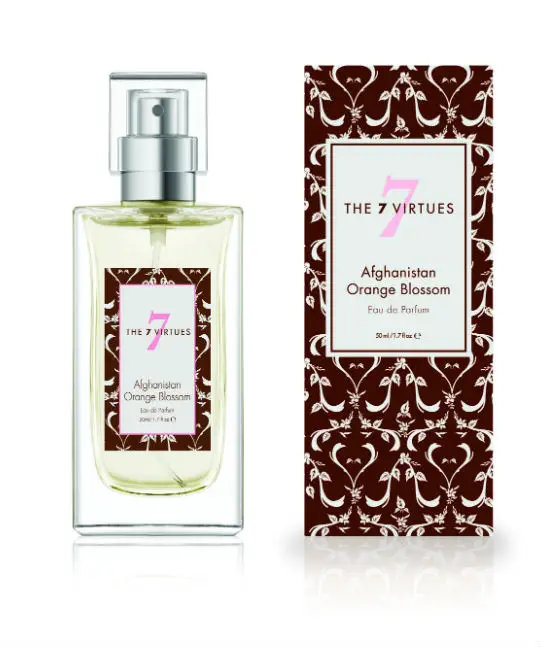 In a very strange twist of fate, I saw this brand in Fenwick today – I didn't get a chance to look at it properly because I was chased off by security for getting my camera out, but too late because I got a quick snap! But, what's strange is that The 7 Virtues Fragrance Tweeted me only a few hours later in response to a Tweet I sent out saying I can't bear to watch the news at the moment – completely independently of me seeing the products in the store. At first, I thought it was inappropriate for them to Tweet saying that they tell stories of hope through their fragrance, bearing in mind the awful and grisly content of one incident in particular. But when I looked at their website, it's a remarkable brand, with a remarkable story.
Okay, so the news is horrible at the moment..my Twitter timeline was particularly graphic and you cannot unsee something once you've seen it. So I have been ultra cautious all day long about looking at anything at all online, and it turns out I'm not the only one finding recent incidents really, really upsetting. Out of curiosity, I checked the brand out a little more and it turns out that The 7 Virtues is a socially conscious business that's really putting its money where its mouth is. For example, sourcing legal essential oils from Afghanistan, they're providing an alternative to illegal poppy farming. Specifically choosing to source ingredients from countries known for conflict and trying hard to rebuild is no easy process. In fact, sourcing from anywhere else in the entire world would be easier. When we think of Haiti, we're not thinking of its rich supply of vetiver, when we think of The Middle East, we don't think of rose and grapefruit oil, when we think of Rwanda, it's not patchouli that comes to mind, and when we're thinking of Afghanistan, it's a safe bet that isn't orange blossom that's an immediate association. But that's what those countries have to offer that's far beyond conflict and unrest and I (and now you) only know that because of this brand.
We forget that brands like this exist – The 7 Virtues isn't the only brand sourcing ingredients with a purpose in mind that goes over and above making a beauty product. It's the conscious decision making I like – the choice and deliberate steps to use suppliers that are some of the most difficult to use, but doing it anyway, and jumping through many hoops along the way. I've passed the moment of caring what the fragrances smell like, although I'm sure they are wonderful – I'm just genuinely thankful that I know things now about countries trying to rebuild that I didn't know before and that my association with those countries isn't purely about conflict or disaster any more. If you want to know more about The 7 Virtues go HERE.
Transparency Disclosure
All products are sent to me as samples from brands and agencies unless otherwise stated. Affiliate links may be used. Posts are not affiliate driven.